December 3rd, 2016
Enjoy an Xmas 15.00% Discount on my artwork http://fineartamerica.com/profiles/9-john-williams.html?tab=artwork with Discount code AHVPGT
August 16th, 2014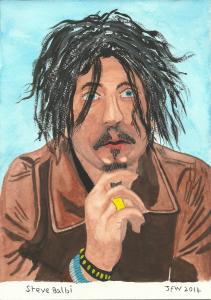 Recently Finished Three Portrait Paintings of Musicians and a Singer.

Steve Balbi a former Bass player of Australian Band Noiseworks now a up and coming Solo Artist.

Dave Poole Bass Player of a New UK Rock Band Called My Favourite Liar.

Finally Jessie Ware a New Modern Pop singer.

Today I am starting on a new Water Colour Portrait Painting if you would like to follow my Artwork Progress then feel free to follow me on my Twitter Page: @LordJwilliams

Thank you for reading my latest blog.

Happy Painting

Regards John

February 22nd, 2013
Just started work on a new painting.
A Historic Landmark in Gloucester called St Oswolds Priory.
Please come back soon to see my finished Painting.
Regards John
February 10th, 2013
Just finished "Glemroda" in Pastel Inspired by Lyonel Feininger
Update! Finished my second Glemroda today this time in water colours
February 6th, 2013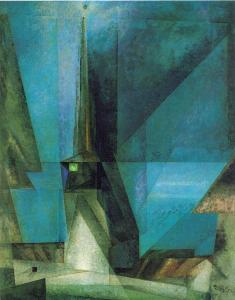 One of my Favorite Artists is Lyonel Feininger ,
My wife and I were given a print of one of Lyonel Feininger's paintings by my Uncle as a Wedding Present called "Glemeroda"
which Lyonel Feininger painted many paintings of this little Church in Germany.
I had a look around the internet to fined photos and other paintings by Lyonel Feininger of the church.
That would help Inspire me to have a go at Creating my own Painting of the church of Glemeroda.

So my next painting project will be to Paint my own version of this famous place Inspired by Lyonel Feininger.

Please wish me luck and come back soon to see my Painting.

Regards John

February 6th, 2013
Recently finished Three versions of Manhattan Park from Geoff Kersey's painting of Manhattan Park from his book Trees,woodlands & forests in water colour. The first I did was in oil pastel, this was my first attempt at oil pastels and I found them hard to blend.
The second picture I did in Pastels this picture was a bit easier to do. The 3 picture was in water colour paint.
Hope you enjoy my versions of Geoff's Manhattan Park.
January 31st, 2013
Just finished my latest painting of 3 Puffins, Called Puffin Island.
Hope you enjoy the Painting.
January 26th, 2013
Hi all,
Just finished my second pastel drawing while waiting for my masking fluid to dry for my painting of the Puffins.
I thought I would do a landscape of hills in pastel while waiting.
My Puffin painting is now about 1/2 way finish and I hope to start it again on Monday.
John